Choosing to study an allied health profession is a significant decision because you are not only committing at least three years to learning a new career, but it is also a career that has a significant impact on other people's lives and society. It's a rewarding and valued profession that shouldn't be overlooked, so here are seven reasons why you should pursue a healthcare degree. Find out more here on health science course in malaysia.
Higher chance of employability
Healthcare is one of the fastest growing industries, which means that health courses have high graduate employability rates due to high demand. As people live longer lives, more and more people require care and support, so you can be confident that your skills and experience will be in high demand after you graduate.
Development opportunities
Continuing Professional Development (CPD) is important and highly valued within the NHS, not only for career advancement but also to keep staff up to date with relevant skills and regulations to ensure patient safety.
After studying for a specific healthcare role, it is simple to develop additional skills in a variety of different areas to improve your employability. Personal development plans are available to all NHS employees, allowing you to learn new skills, take on new responsibilities, and advance in areas that interest you.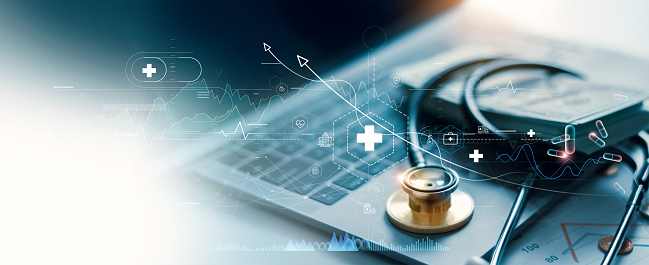 Financial support
Although bursaries to cover all undergraduate health course fees are no longer available, there is plenty of assistance available if you want to pursue a degree in health.
If you already have a degree but want to pursue a second degree in health, you can apply for student finance funding to cover the costs.
In addition, the NHS Business Services Authority has established a Learning Support Fund (LSF) to assist with some of the costs associated with training to be a healthcare professional, such as travel expenses or dual accommodation costs if you are required to live away from your usual address/university while on placement.
Job satisfaction
Every day you work will make such a difference in the lives of so many people that you will naturally feel job satisfaction. Caring for others and seeing your patients improve as a result of your hard work and dedication is extremely rewarding and fulfilling.
Job variety
Working in healthcare will never be a 'dead-end' job; there are an infinite number of places and roles you can go. Once you have completed your training, you will be given numerous opportunities to develop new skills and advance into new areas of healthcare, allowing you to gain experience in a variety of roles and responsibilities.
Furthermore, with the advancement of technology in healthcare, many more jobs, such as technicians and therapists, have become available.

Global opportunities
Because healthcare is required in every country, your career options will not be limited to the United Kingdom. In fact, the healthcare education provided in the UK is highly advanced so that if you were to seek opportunities and experience overseas you would be competent and able to pursue it.
Many healthcare students have travelled to countries such as Canada, Australia, Sri Lanka, South Korea, Taiwan, and Vietnam to gain real-world hands-on experience!